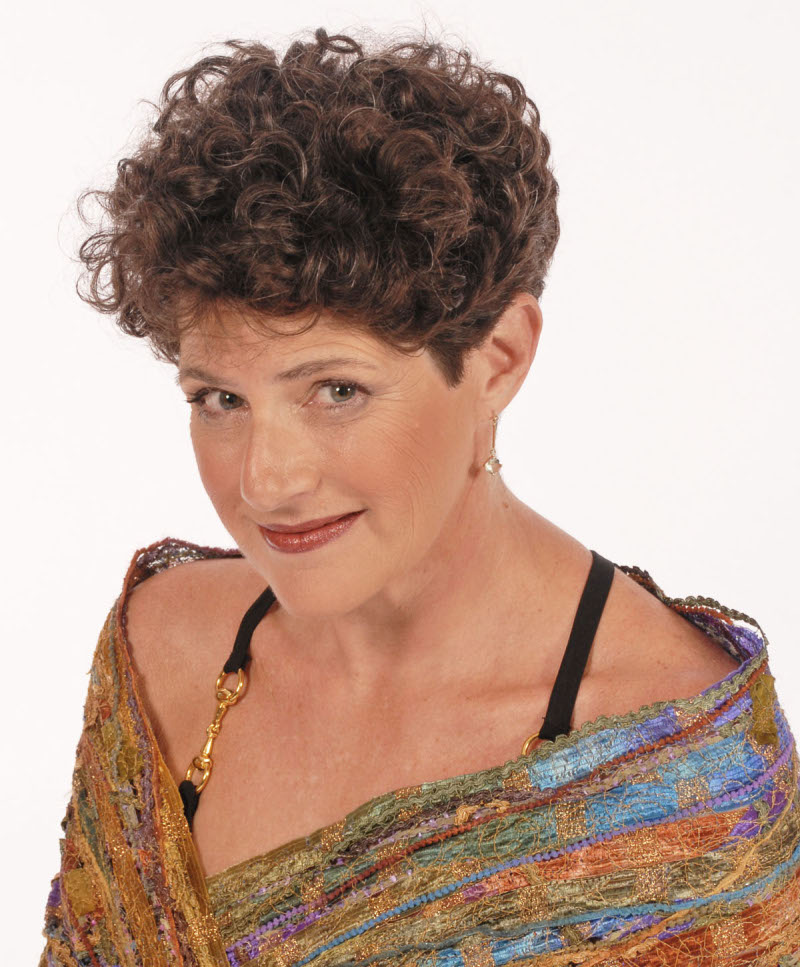 Artisan hand dyer Laura Bryant joins Marly to talk about her amazing career as a designer, artisan hand dyer of yarn and now author of a brand new XRX Book. Laura is a lifelong knitter and fully understands the addiction of knitting! The feel of the yarn, the click of the needles, are all so gratifying and comforting. She taught herself to crochet as well! She says she is an unorthodox knitter and while technically proficient she is not a great technical teacher because of those quirks; but there is no wrong way to knit – just different ways to knit! She specialized in the areas where she has more expertise and experience: color and design, and of course intentional patterning and stitch strategies for hand dyed yarns.
Prism specializes in high quality hand-dyed yarns; all yarns continue to be dyed by Laura. In 1986, her first published pattern was for McCall's Knitting, and was a "Flash" tunic. She observed her hand-dyed yarns spiraling and decided to make it work for a real garment–to my knowledge, the first published intentionally patterned (or planned pooling as many call it) design ever. She proceeded to explore other ways of working with hand-dyed yarn, and came back to intentional patterning a few years ago. Laura took her 35 years of working with dyed yarn and knitting, and delved into explaining it all–from how we see color and how colors interact, to different dyeing styles and how they behave, to reading a hand-dyed skein for the type of dyeing, to finding the repeat, to harnessing that repeat to pattern, OR to employ randomizing to reduce pooling and striping. The book covers it all, and while the patterns are primarily knitting, there are several crochet projects and lots of references for successful crocheting. Color is color and the principles apply no matter what the process of combining colors is.
Artful Color Mindful Knits is a font of information specific to hand-dyed yarns but mandatory reading for all knitters who have a predilection for hand dyed yarns and want to take control of the patterning potential that is hand-dyed into yarns.
Congratulations to Kristin, the live listener winner of Artful Color Mindful Knits & 2 skeins of Saki yarn from Prism!
If you are listening to this podcast at a different time, you still have a chance to win a prize a copy of the book & yarn! Just leave a comment on these shownotes (don't forget the keyword!)!
Leave a comment on Marly's Facebook page as well to be entered to win a skein of the Saki yarn!
Like this podcast? Be sure to leave a comment/review on iTunes to let other know about it!
This podcast is sponsored by: Knitter's Magazine, Craftsy.com, Fiesta Yarns, Kollage Yarns, Decade by Drew Emborsky, Love of Knitting, Love of Crochet and Bijou Basin Ranch.