JC Briar is a self-confessed "technique freak" and "skill junkie". JC dabbles in all kinds of knitting, but has a special fondness for textured knitting and novel construction techniques. If it involves lace, cables, or seamless construction, it's sure to catch her eye. She shares her enthusiasm by teaching at shops and fiber festivals, and through her book Charts Made Simple.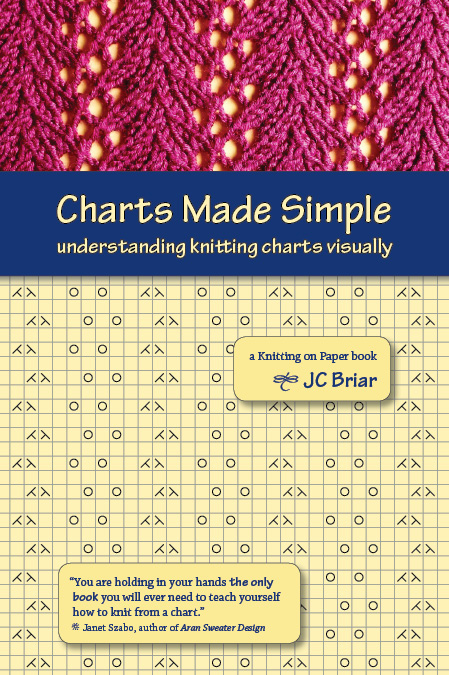 Would you like a chance to win JC's book? Don't forget the code word and leave a comment in The Yarn Thing Ravelry group or the Marly Bird Facebook page.  Marly will choose a winner for each giveaway in about 3 weeks from the podcast air date.
The Yarn Thing Podcast will be on a short two-week break, but stay tuned for news from TNNA and many more exciting guests!
Like this podcast? Be sure to leave a comment/review on iTunes to let other know about it! Stay up to date with the Yarn Thing podcast with the App available on iTunes and for Droid.
Find out more about Marly at www.MarlyBird.com or follow her on Facebook at www.facebook.com/marlybird
This podcast is sponsored by: Knitter's Magazine, Craftsy, Fiesta Yarns, Kolláge Yarns and Bijou Basin Ranch.